Tom Clancy's Rainbow Six Vegas download PC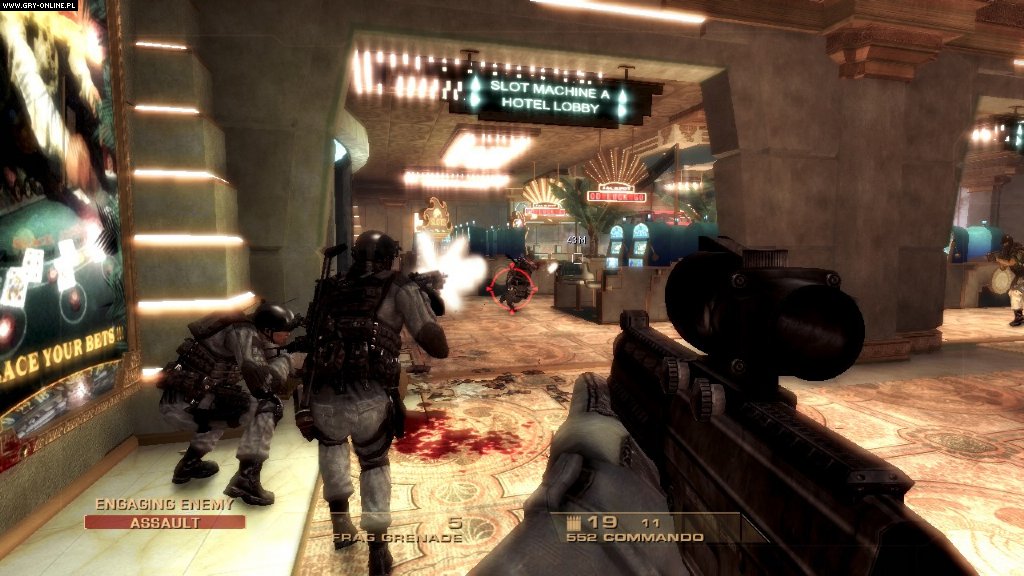 Tom Clancy's Rainbow Six Vegas is another installment in the series of tactic action games endorsed by the name of a famous American author of political thriller novels. This next work of cooperation between Red Storm Entertainment and Ubisoft is the first game in the history of the series released on PlayStation 3 and Xbox 360. Of course, the developers also remembered about owners of personal computers and older generation platforms (PlayStation 2 and Xbox). Each of these entertainment systems received a game with possibly the best-looking, realistic animations based on real human motion.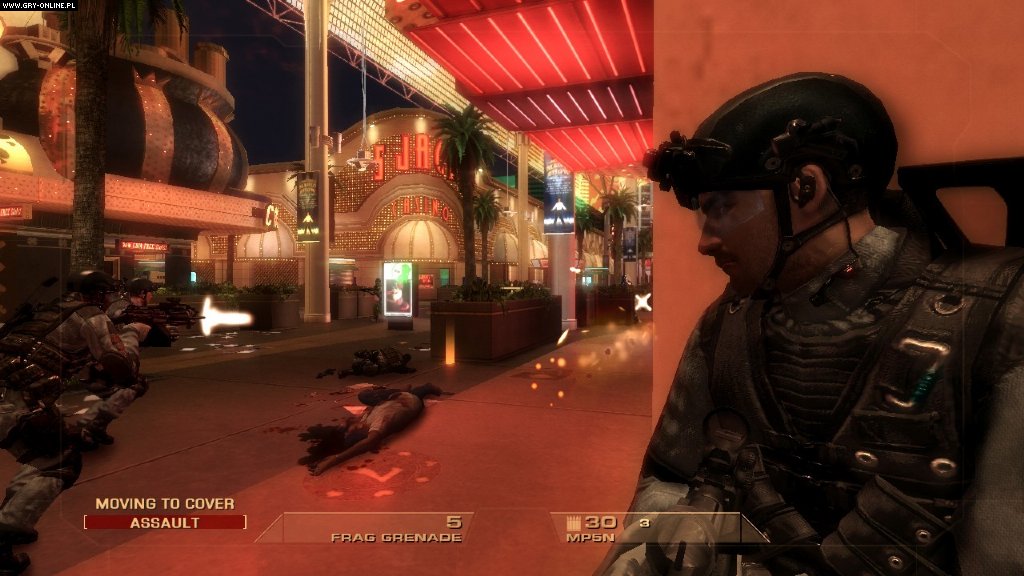 As the title suggest, you visit the biggest city of the state of Nevada, famous for its numerous casinos, hotels, etc. Easy to guess, the metropolis set in the middle of the Mojave Desert suffers from terrorists activity, which you, as a member of an elite military squad, have to dissolve. This specially trained team includes Logan Keller (the leader of the group and a pro at reconnaissance), Michael Walter (heavy weapon expert), and Jung Park (an electronic engineer and a marksman in one person). As always, a great deal of authentic weaponry was included (rifles, pistols, grenades, etc.) and other authentic gear, useful in fighting terrorists.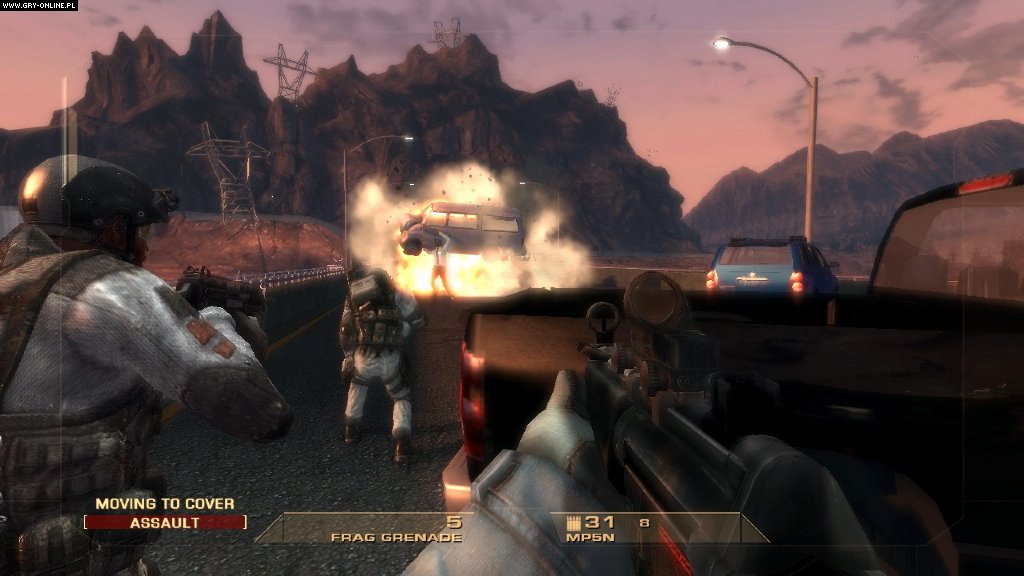 The gameplay, which spans across one in-game day, features first person perspective. The focus was put on tactical planning, so the operations fought in the city bathed in neon lights can be played out really professionally. What makes it even more difficult is the fact that you fight in big locations and against numerous opponents, controlled by advanced artificial intelligence. Of course, you can also play online multiplayer (here, you can unlock some extras).