Sid Meier's Civilization III download PC
Sid Meier's Civilization III is the third fully-fledged edition of the popular series of turn-based strategy games for the PC, the first two parts were published between 1991 and 1995 by the Microprose studio. The Firaxis Games studio is responsible for the release of the newest Civilization game, it has been founded by Sid Meier after leaving Microprose. Sid Meier himself worked only as a creative director, while the main designers of the third Civilization title were Jeff Briggs and Soren Johnson.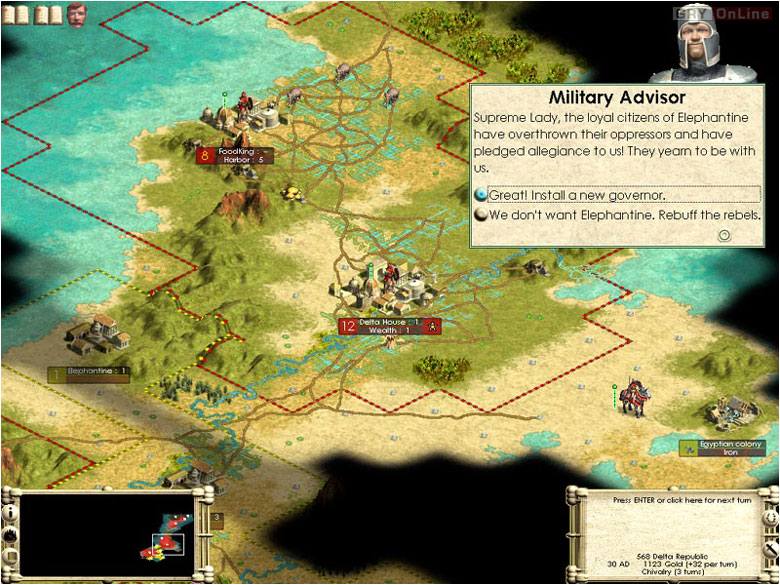 Mechanics
As in the previous versions of the cycle, in Civilization III we lead a selected civilization, and it is our task to guide it through the subsequent eras of development, from 4,000 BC to the present day. Our duties include: the systematic expansion of our territory, settling and developing cities, training military units and settlers, the development of new technologies and waging war or establishing diplomatic relations with other nations. In order to succeed in the game you are required to appropriately balance your actions, including economic, military and technological development. Depending on the player's preference, victory can be reached in several different ways. In Sid Meier's Civilization III we have 16 playable civilizations at our disposal, all of them with a with a unique and distinctive playstyle. Each civilization has two skills, that the other nations have not invented yet at the beginning of the game, as well as a unique unit – its proper use can turn the tide in our favour. In terms of mechanics, the title is based on exactly the same principles as its predecessor. However, the game does feature several notable novelties. The interface in Civilization III has been changed – it is now much more intuitive and the amount of information about cities available from the main map was increased. The two most important changes are: the introduction of army commanders, who accumulate experience over the course of the game, and the new strategic resources, which appear only in certain locations and are used for the production of specific weapons and technologies.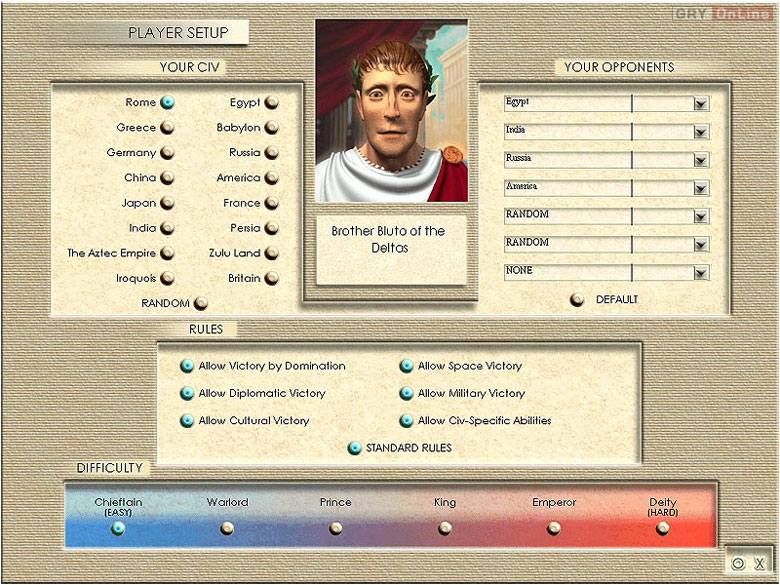 Technical aspects
It has been five years since the launch of the second part of Civilization, the PC version of Sid Meier's Civilization III features more advanced visuals, adjusted to fit modern standards. The gameplay has been depicted using the traditional isometric view, and maps – although made very meticulously – are clear and free of unnecessary details. Graphics were made in a higher resolution, the quality of animations has also been improved (e.g. the movement of units). All of these features are accompanied by a professional soundtrack, which suits the production's atmosphere perfectly; Roger Briggs, an experienced American composer and conductor, is the artist responsible for said addition.