Pharaoh Expansion: Cleopatra – Queen of the Nile download PC
Cleopatra: Queen of the Nile is the official expansion for Pharaoh which takes us to the ancient Egypt where the original Pharaoh left off. This time, the player must do his best to please the Cleopatra herself, the most famous woman in the history of Egyptian empire, the legendary queen of the Nile. To do so, you need to repulse the Romans, build grand new cities and monuments.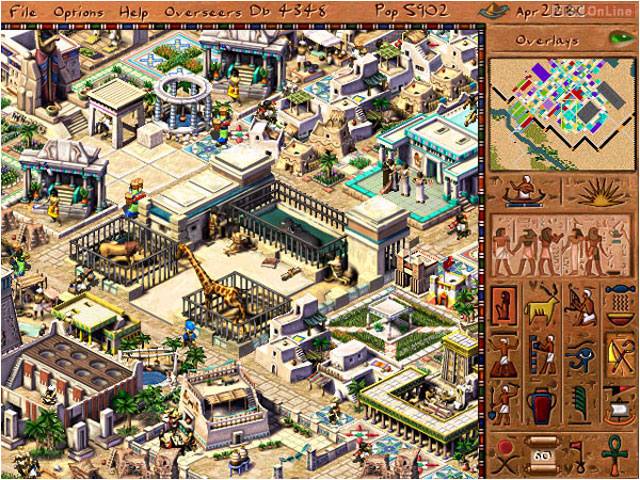 Cleopatra: Queen of the Nile will surprise all those who feel the need for more adventures in the era of ancient Egypt. The add-on offers new missions, building, inventions and new branches of industry. There are over 14 new scenarios in which we will have to build the Alexandrian Lighthouse or fight alongside Mark Antonius against Octavian.
New buildings and industry.
New monuments, such as the lighthouse in Alexandria.
New enemies: Persians, Macedonians, Romans, and even raiders.
Avoid disasters for they kill people and worsen the production.
Historical campaigns allowing to assume the role of famous ruler.
New keyboard shortcuts, control commands, customization options, and even the option of fast building.