Knights & Merchants: The Shattered Kingdom download PC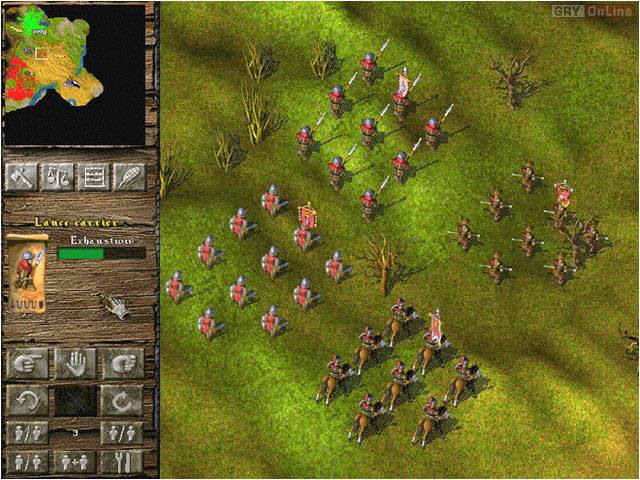 Knights and Merchants is a strategy game that takes us to the medieval Europe. The player assumes the role of a low-rank royal military commander. A scheme against the king led to the kingdom being shattered into small principalities.
Our task is to defend the last province that belongs to the king. The king himself hid in the capital, but even here the enemy forces begin to pose a threat. Thus begins an uneven fight in which the ultimate goal is to regain the lost provinces and to reunite the kingdom. At the beginning, we have to establish settlements and cities with all the economic dependencies systems, and then raise an army and equip them adequately so they can face the enemy in the field.
A mix of a medieval economy simulator and a real-time strategy.
20 mission in the single player campaign (including 6 tactical missions) and 10 maps for multiplayer.
Over 25 different buildings, 10 military units, over 10 professions.
Realistic landscapes done in the complicated Gouraud shading technique.
Detailed animation of the production processes and unit movement.
Pre-rendered film cutscenes.
Multiplayer mode for up to 6 players via LAN or the Internet.