Jets'n'Guns 2 download PC
Jets'n'Guns 2 is the second installment of the shoot'em up cycle, the development of which is supervised by the independent team Rake in Grass. Like the first part of the series, the production refers to the golden age of the genre, which fell in the eighties and nineties of the twentieth century.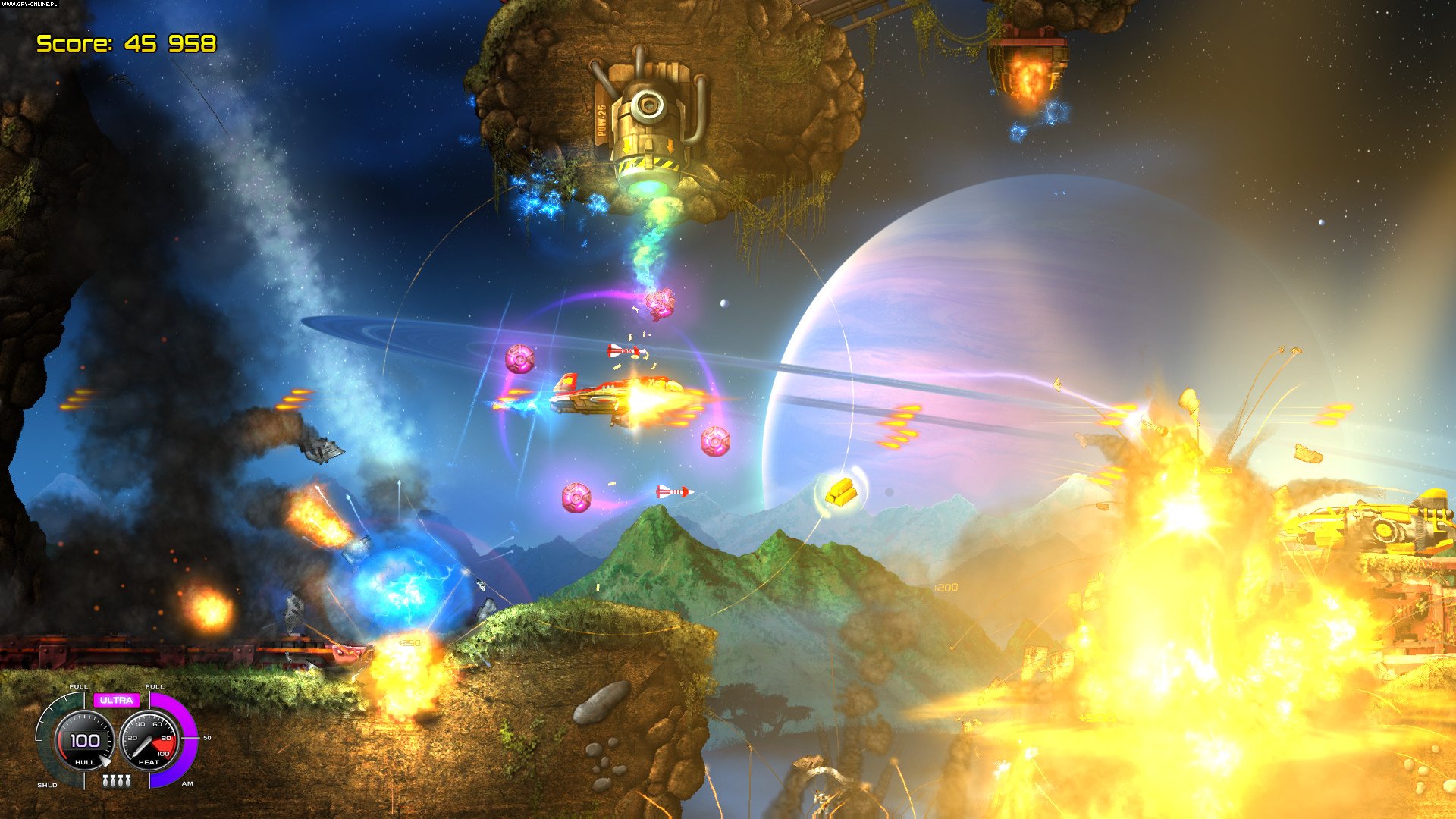 Plot
In Jets'n'Guns 2 we play the role of the pilot of a space fighter. The galaxy has been attacked by a mysterious, powerful being from another dimension. Due to the fact that the civilizations inhabiting it (including mankind) are not able to come to an agreement, it is us who are the last hope of the world.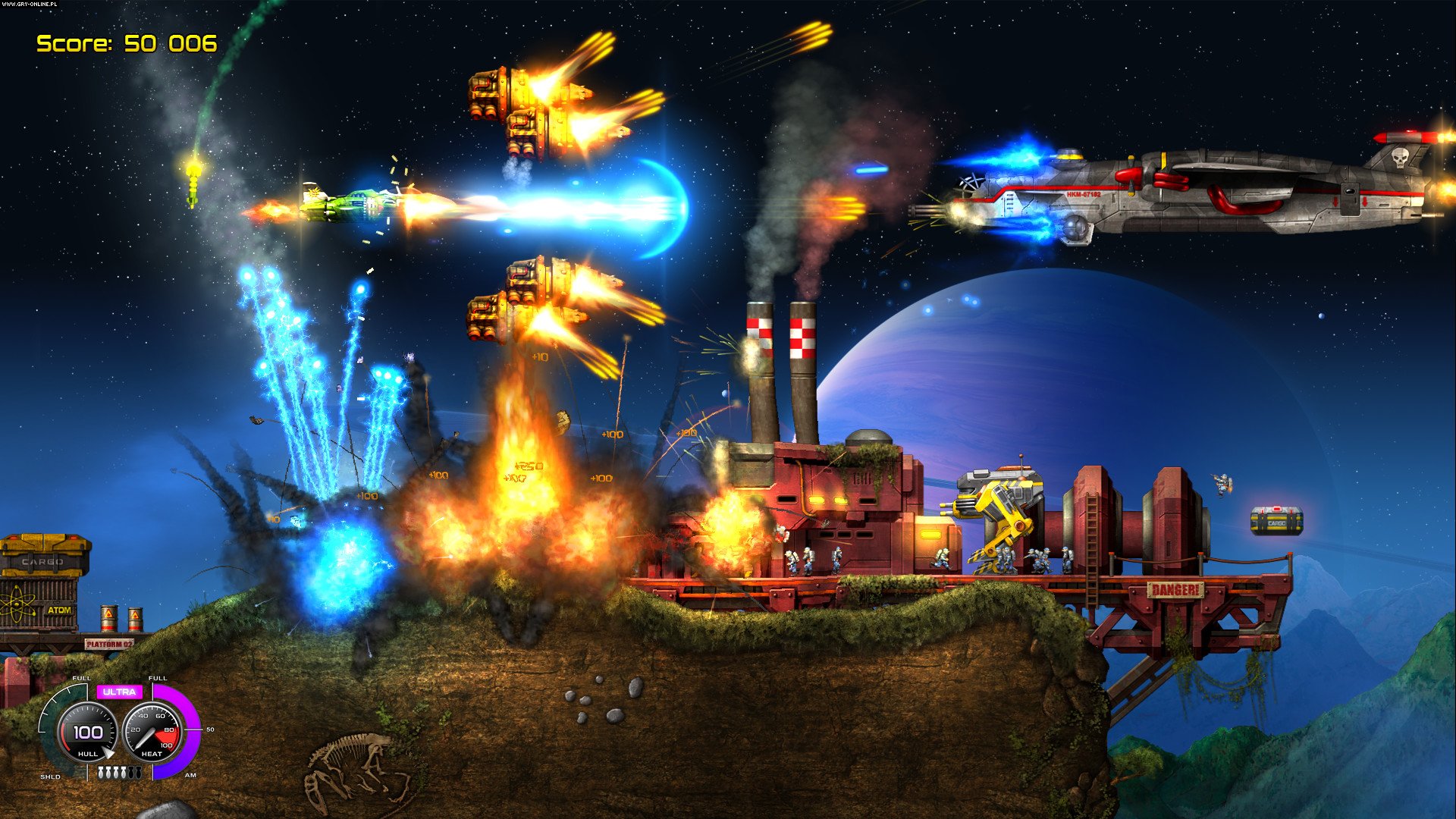 Mechanics
In Jets'n'Guns 2 the action was shown from the side. During the game we sit at the helm of a ship constantly moving to the right. As we travel through a variety of locations (the list of which includes space stations and futuristic metropolises), we face enemies and demolish everything around us.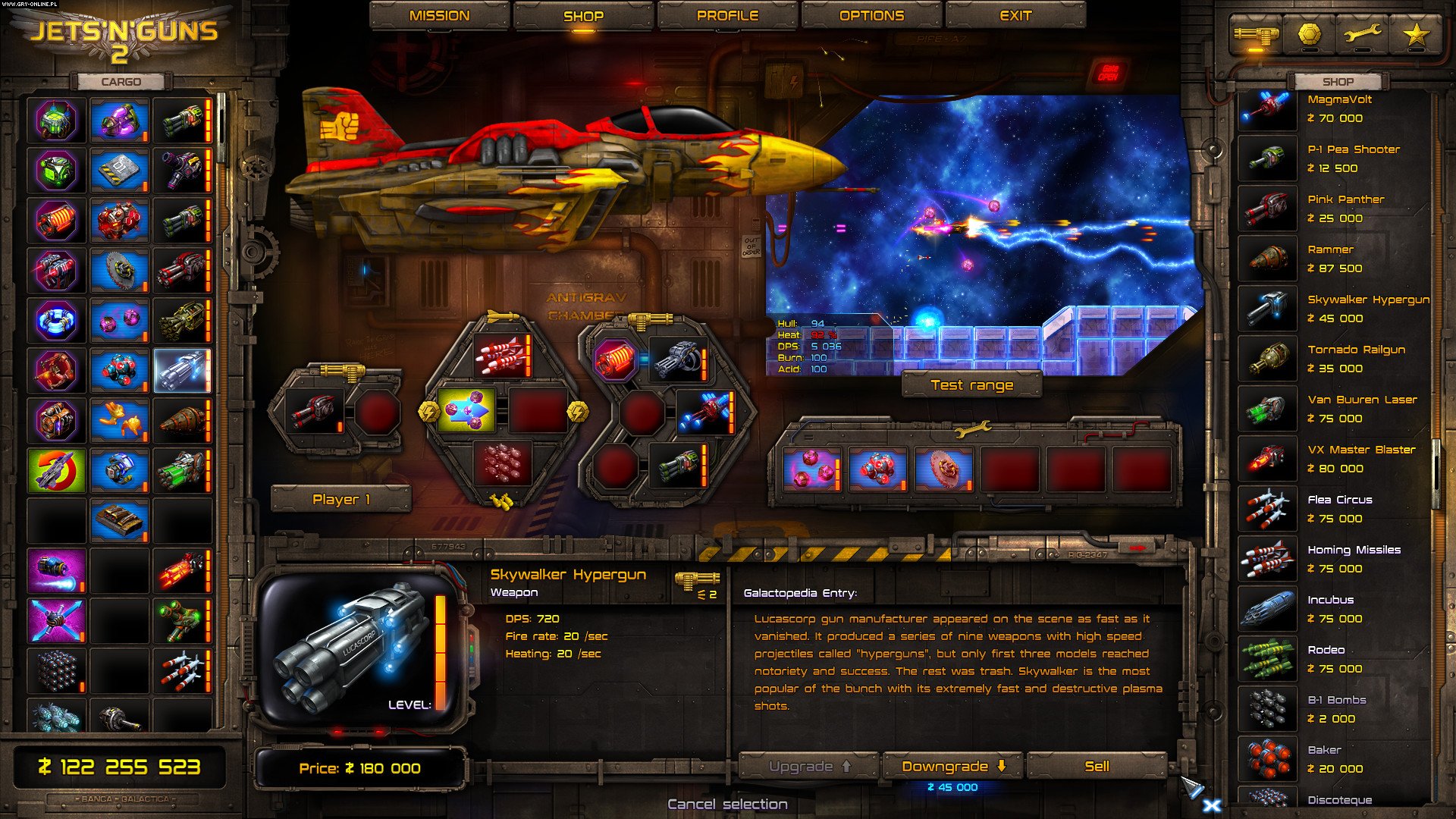 As we progress, we gain a better arsenal (which is especially useful during clashes with powerful bosses), and in addition, we have in our hands additional elements of fighter's equipment, allowing us to adjust it to individual preferences and current needs.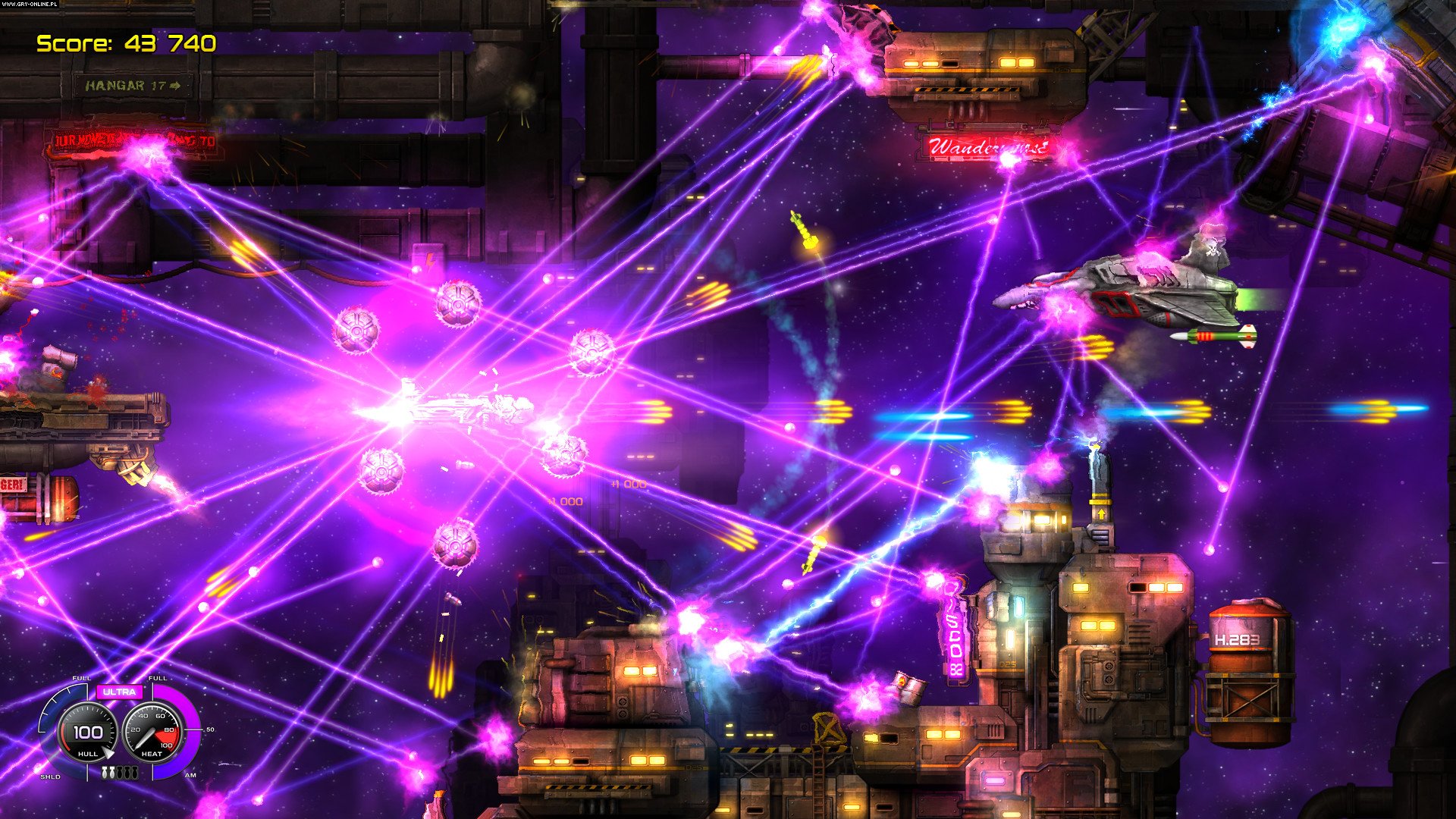 Technical aspects
The colourful graphics of Jets'n'Guns 2 are kept in an eye-catching cartoon style. The pace of the struggle is intensified by the soundtrack by Machine Supremacy.