Danganronpa: Trigger Happy Havoc download PC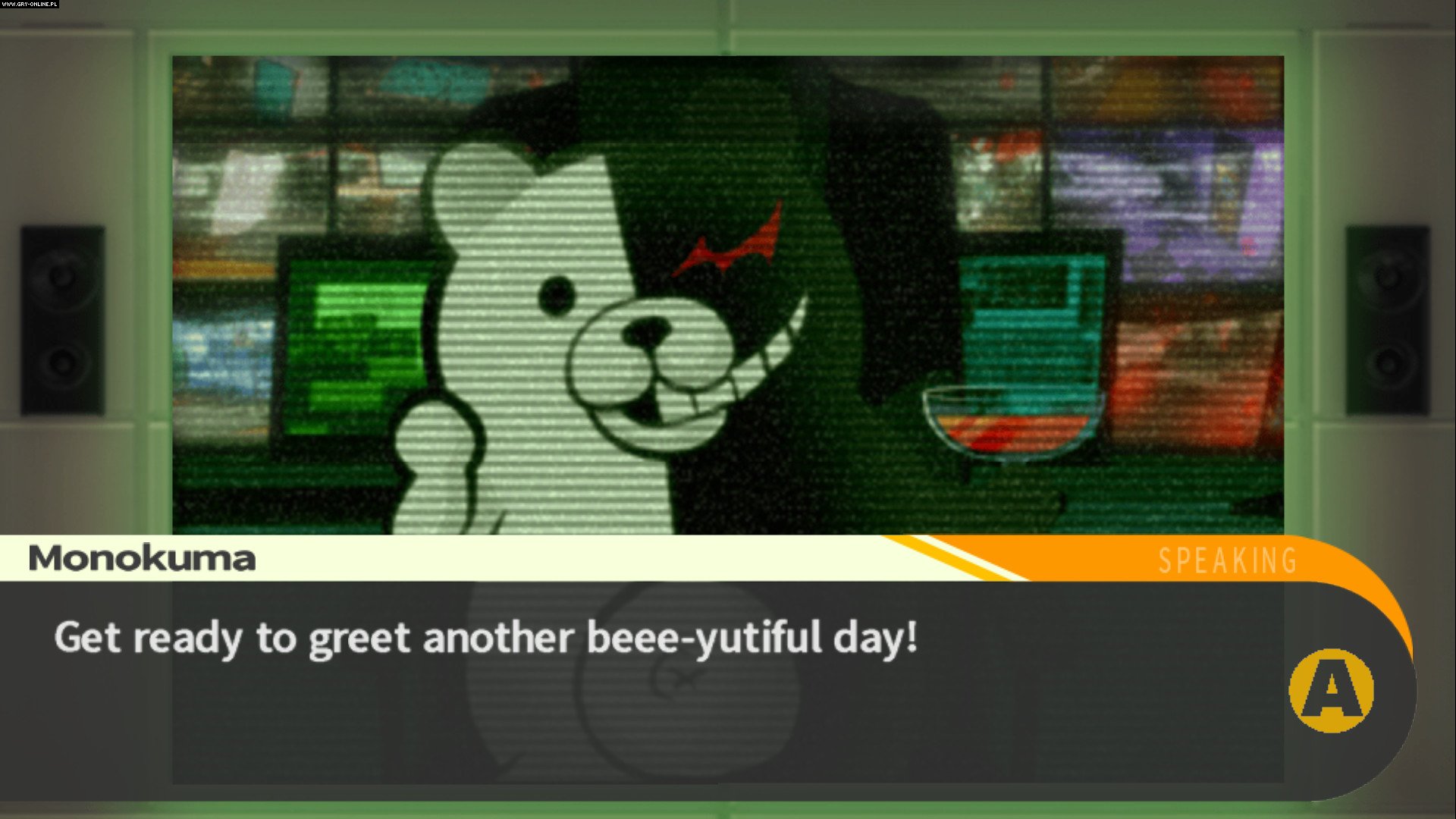 Danganronpa: Trigger Happy Havoc download for PC, PSP and PSV is an unorthodox visual novel adventure game. In the game the player assumes the role of a high school student who is trying to escape a locked school and who tries to solve the mysteries of murders done by his colleagues. The game was developed by a Japanese studio Spike Chunsoft, the creators of such similar games like 999: Nine Hours, Nine Persons, Nine Doors. Danganronpa for PC, PSP and PSV is an improved port of the original version that was released in 2010 on PlayStation Portable. The developers added a new control module based on mouse and keyboard. They also improved the resolution and quality of the cutscenes and graphics in general.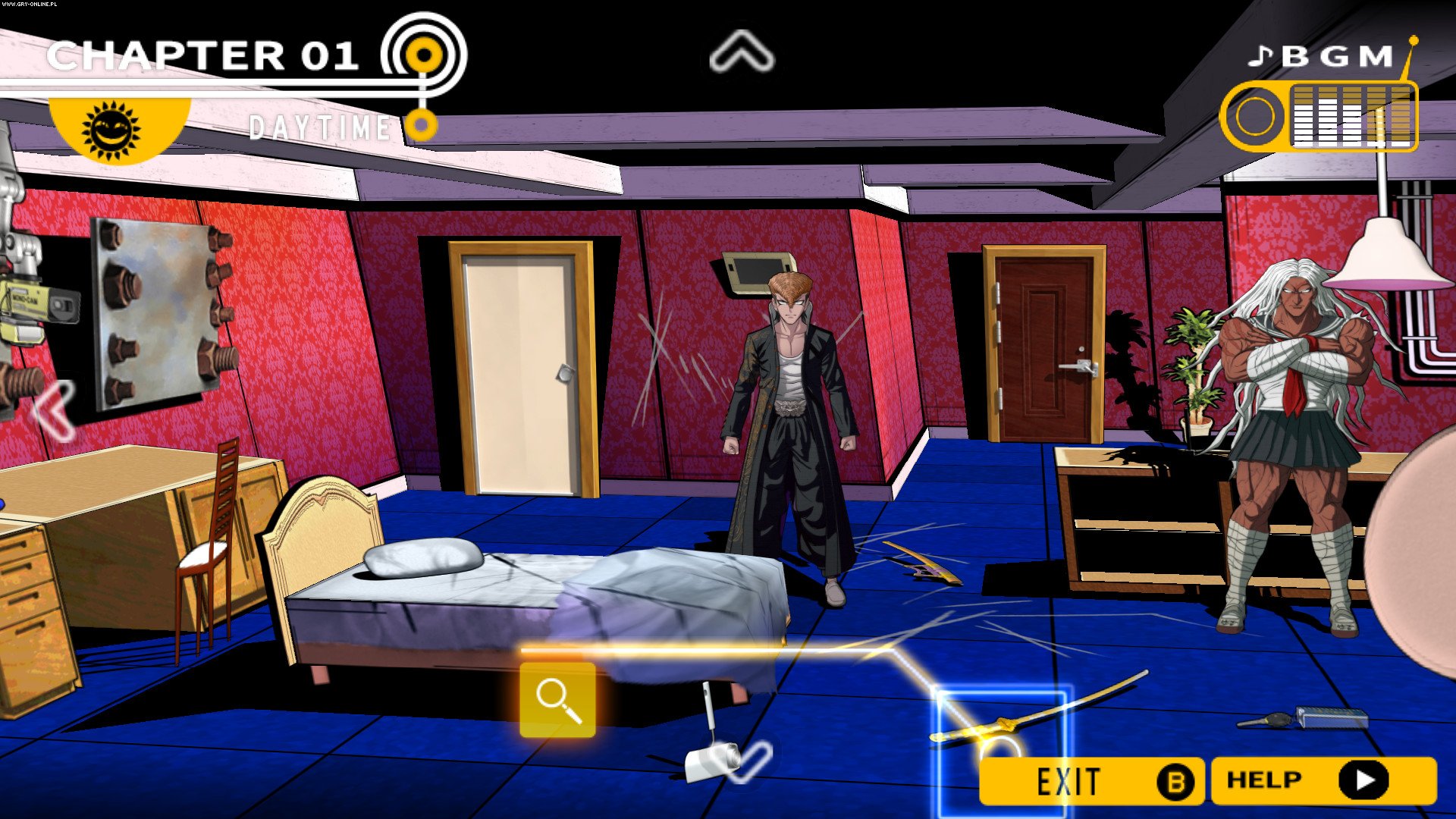 Plot
The protagonist of the game is a boy named Makoto Naegi. He is one of many people starting education in the elite private high school. The school only accepts candidates with amazing achievements in various, frequently weird fields and specializations. However, Makoto has no special talent and he was accepted only thanks to winning a lottery. Once he arrives, he learns that, together with more than a dozen of other first-year students, he was locked inside the building. The trapped students are informed by a digitally controlled mascot named Monokuma that, in order to escape the trap, they must murder one of the colleagues in such way that they aren't caught by others. Otherwise they will spend the rest of their life in the school.
Mechanics
The gameplay in Danganronpa: Trigger Happy Havoc download for PC, PSP and PSV is similar to the popular series Ace Attorney. As in many other regular visual novels, the action is shown from the first-person perspective. The player reads character dialogues appearing on the screen that are accompanied by two-dimensional portraits of the people who are speaking. All locations are three-dimensional, but the player cannot move freely through them. Each chapter of the game is divided into phases. During the first phase the player speaks with selected students, builds relations with them and obtains special abilities that are useful in the investigation. During the second phase the murder happens and the player goes to the crime scene. Then he can gain witness testimonies and gather evidence. The last phase is a trial in which all the students must together select who the murderer is. Each of them presents his opinions and theories and the player can use gathered evidence to object to their conclusions in a special minigame. If the murderer was selected correctly, he is killed by the judge, the previously mentioned mascot.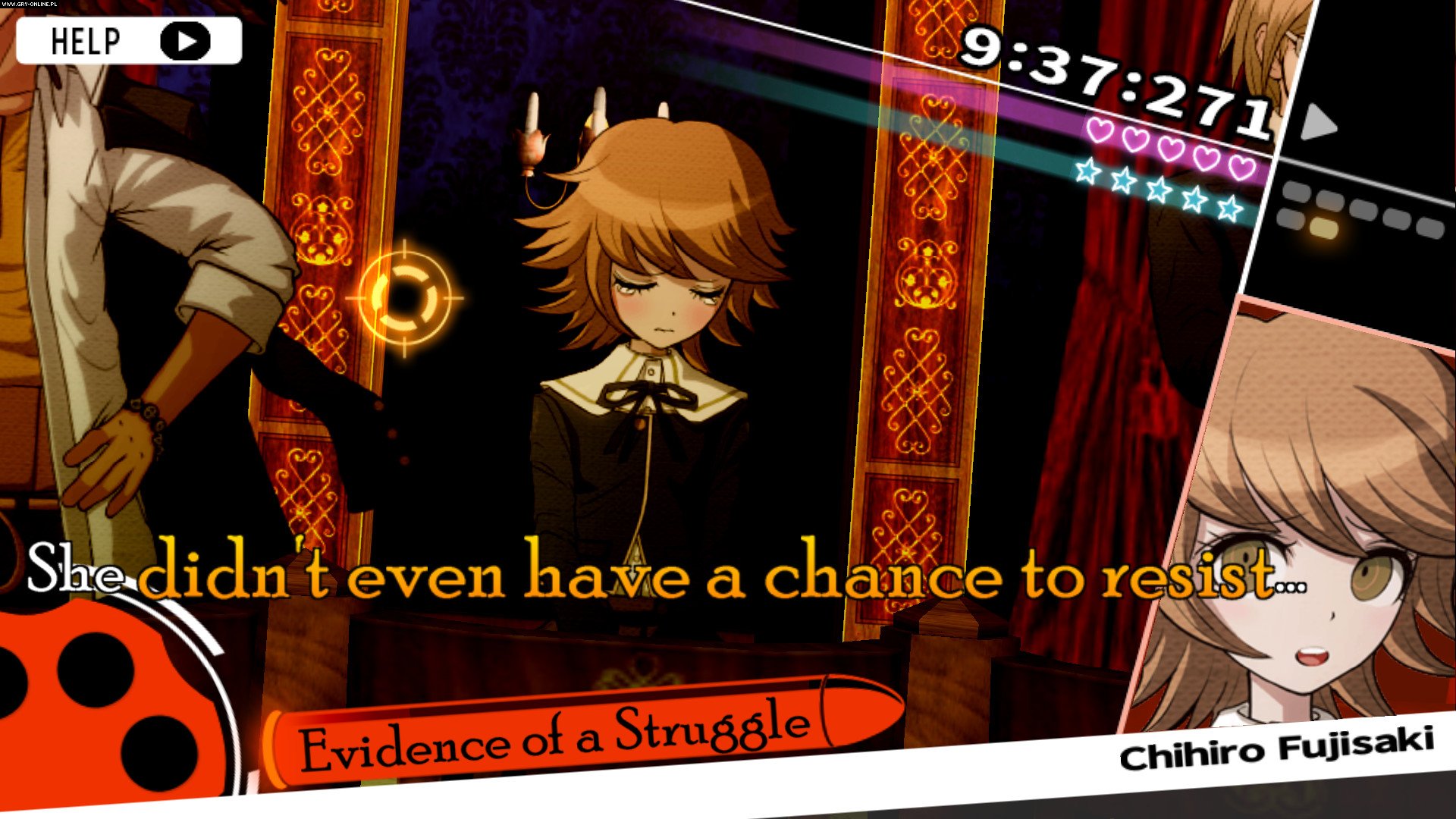 Technical aspects
The graphics of Danganronpa: Trigger Happy Havoc download for PC, PSP and PSV are colorful and surrealistic despite the grim theme of the game. Character designs are exaggerated and grotesque. As it was mentioned, the game combines three-dimensional backgrounds with two-dimensional static character portraits.