Crysis: Warhead download PC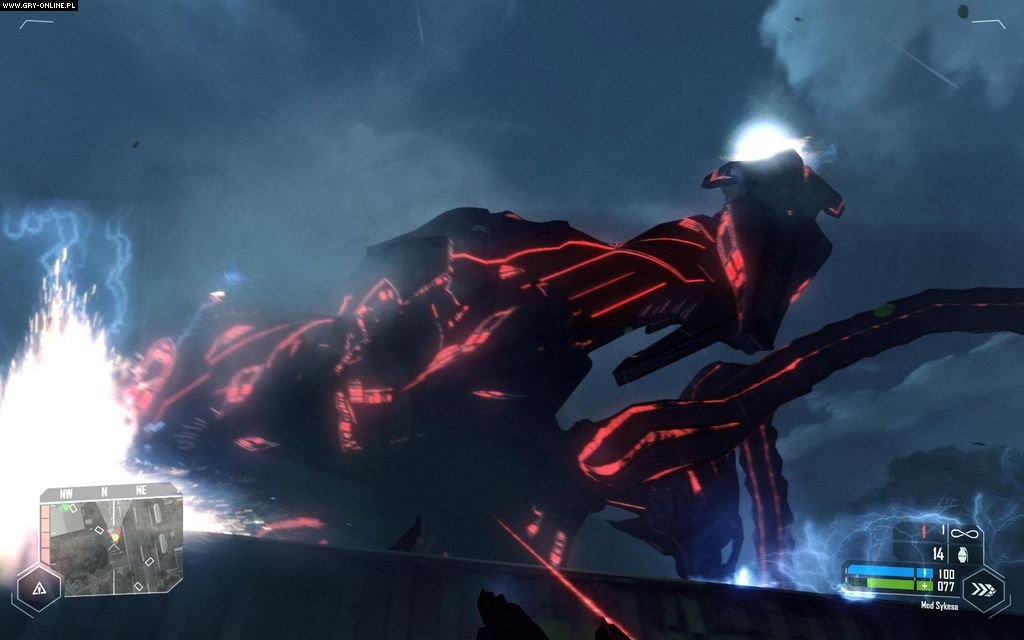 Crysis Warhead for PC is a graphically marvelous shooter developed by Crytek Studios (the creators of the renowned Far Cry FPS) in which the events are shown from a first-person perspective. Warhead is a prequel of the Crysis game released in late 2007.
Plot
The story of the game takes place on the island known from the previous game in the series. In addition to American and Korean forces, there are also hostile creatures present on the island. The aliens are starting to terraform the nearby area, thus transforming the tropical jungle into arctic tundra.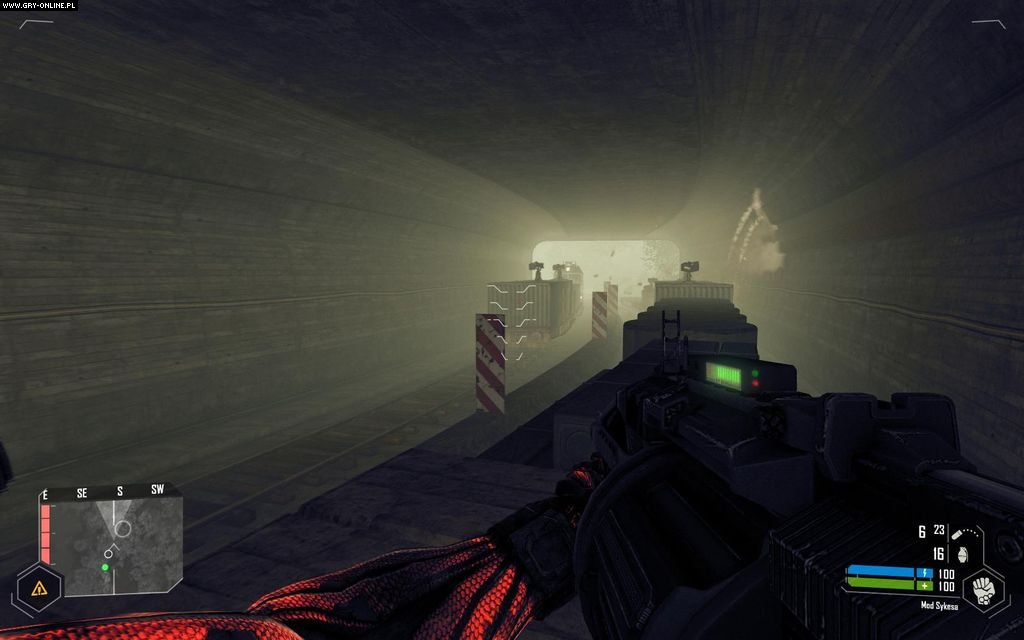 The protagonist of the game is Michael "Psycho" Sykes, an ex-SAS soldier. Psycho is sent on a mission to reclaim a container presumably containing the title warhead. The soldier must also stop a Korean colonel who intends to transport the valuable cargo to the territory of North Korea. The story campaign of the game consists of seven large levels completing which takes from five to eight hours.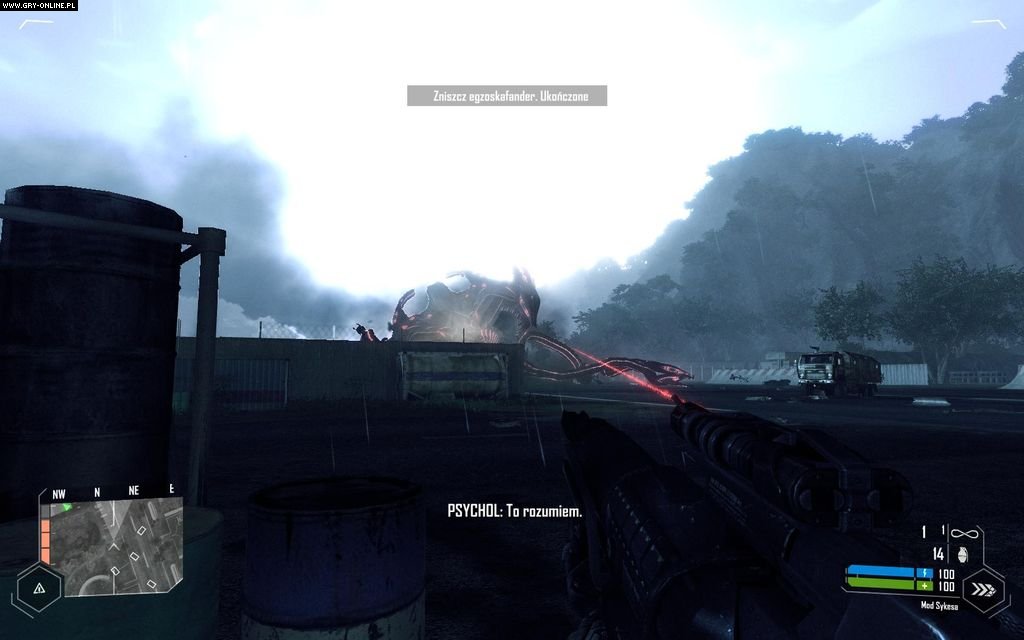 Mechanics
A similar gameplay model as in the previous installment of the series was used in Warhead. The player has great freedom of acting and can select any path that leads him to the target. Psycho wears a nanosuit known from Crysis. The device has many useful functions and player can decide which ones to use. The suit can increase strength, movement speed and it allows sneaking up on enemies by using a stealth camouflage.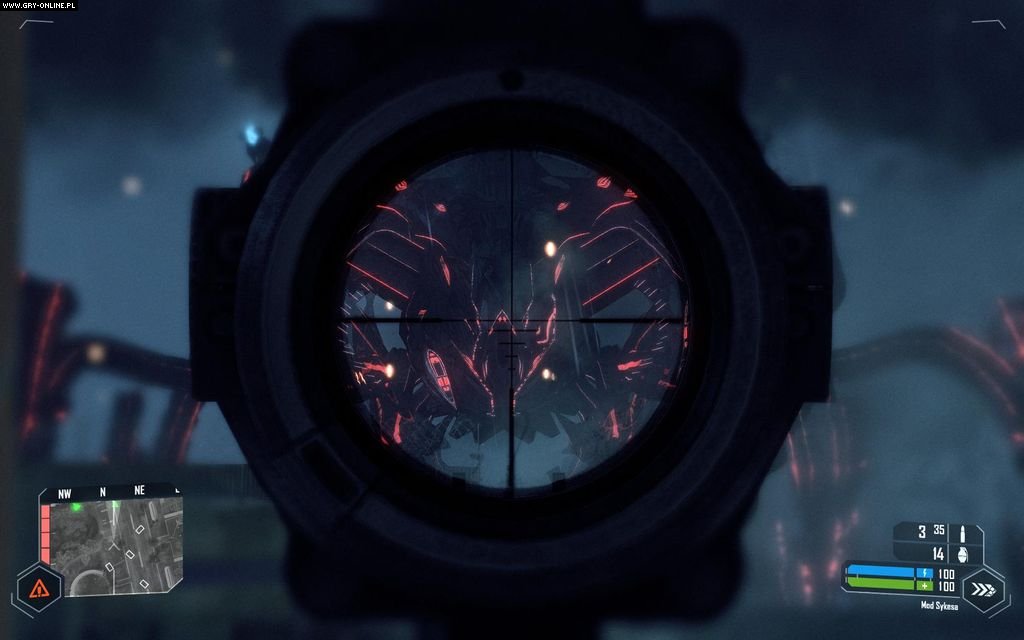 The expansion extends the weapon list of the original game with two new tools – FGL 40 grenade launcher and AY69 machine guns which are very effective on small distance. The player can also use two new vehicles – an unarmed hovercraft and a very powerful armored vehicle.
The artificial intelligence of the opponents was slightly improved in Warhead and one new type of aliens was added. The player will face bosses and enemy machines (tanks, helicopters etc.) more frequently than in the basic game. In addition to the singleplayer campaign, the game also has a multiplayer mode installed from a separate disc. The online mode offers one new way to play the game, the Team Instant Action mode. The battles can take place on seven maps unseen before (six for Instant Action/Team Instant Action and one for Power Struggle).
Technical aspects
The high quality of graphics remains one of the main advantages of the game. Crysis Warhead for PC fully supports DirectX 9 and DirectX 10 libraries. In comparison to the previous entry in the series, explosions were improved and new weather conditions were added.