Can't Drive This download PC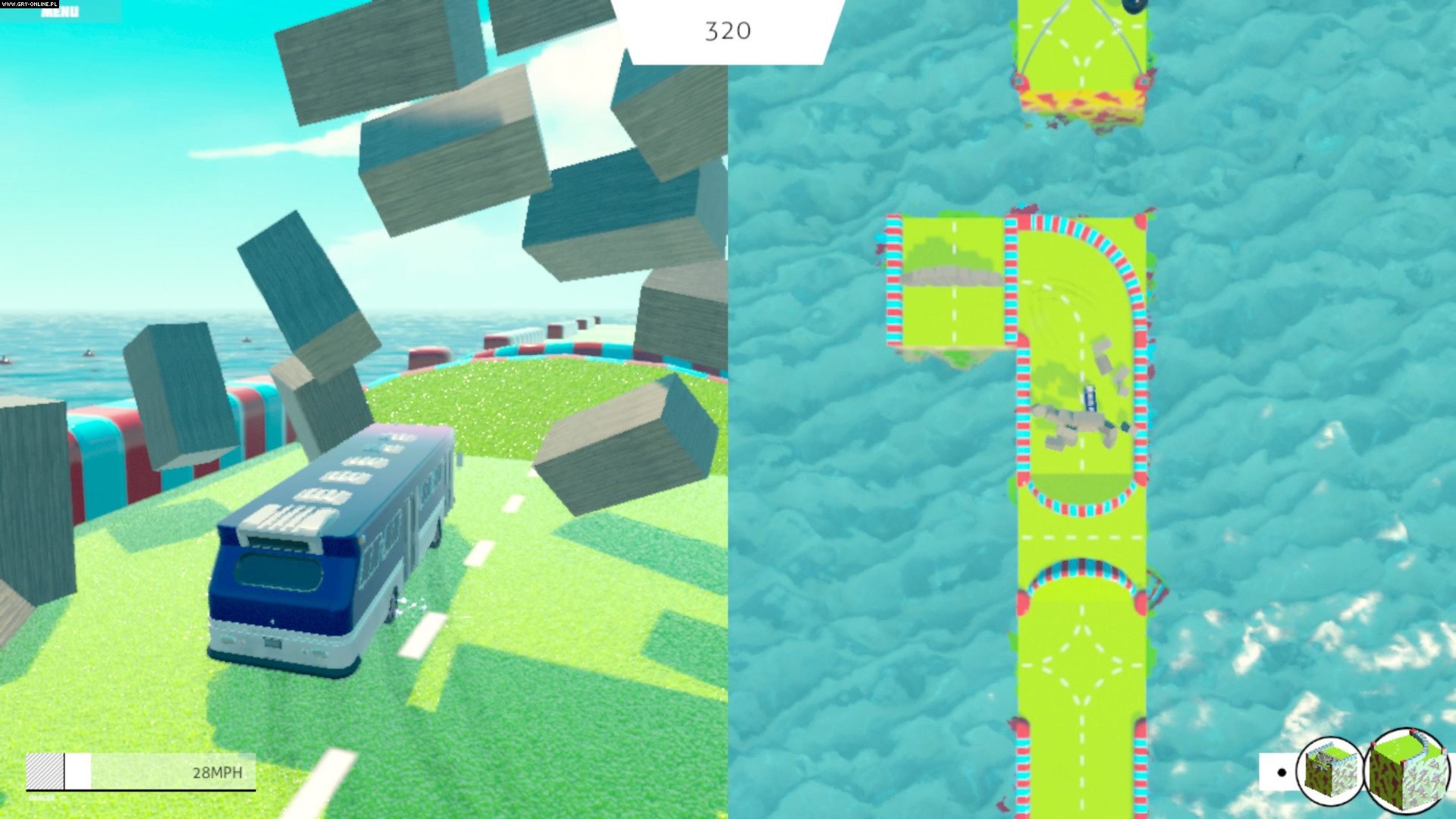 Designed for PC and XONE Can't Drive This is an atypical racing game, designed for local or online cooperation mode. What's important is that during the game each player takes care of something different: one drives the vehicle and the other builds a track in front of it on an ongoing basis. Independent studio Pixel Maniacs is responsible for creating this production.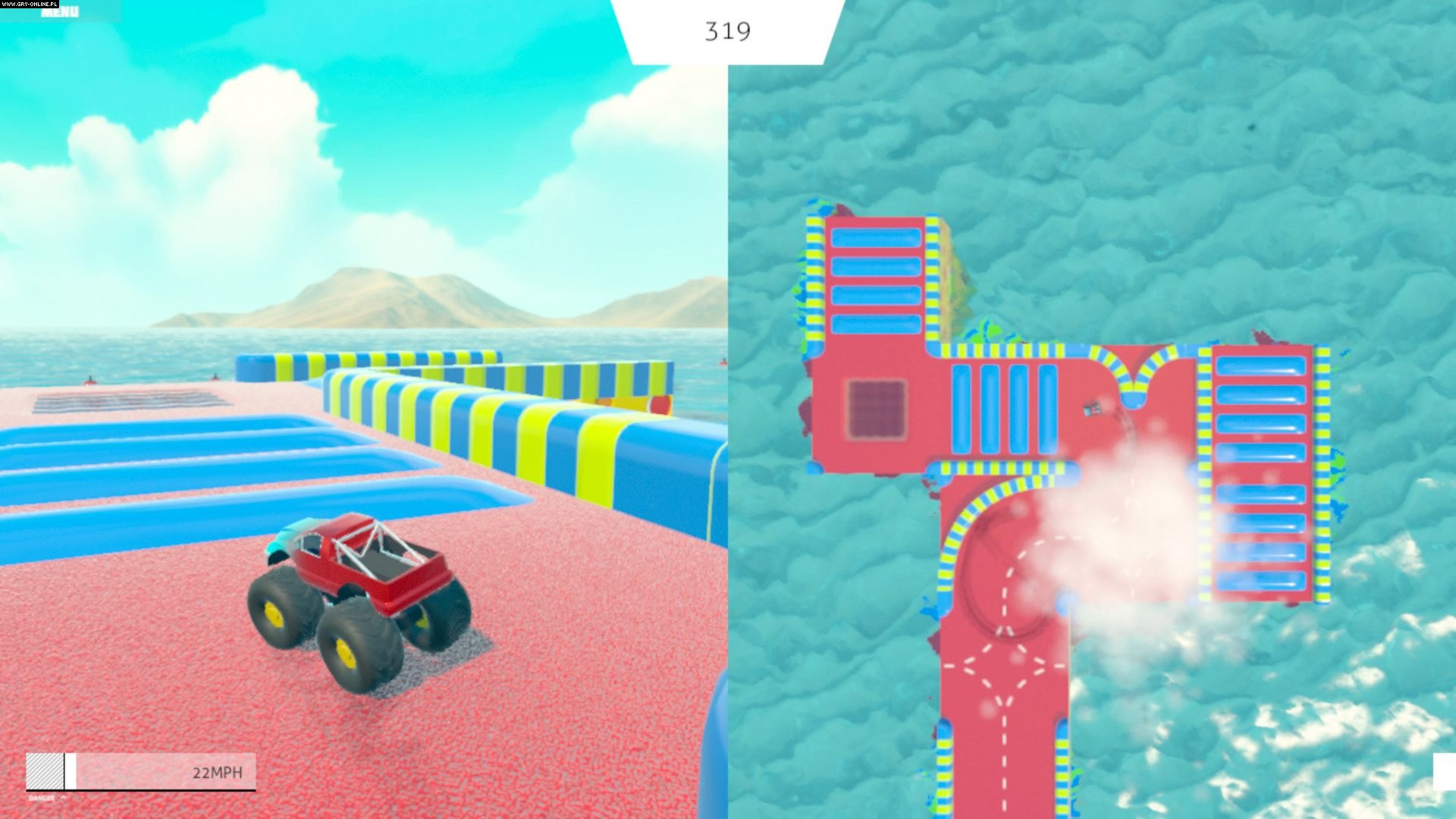 Mechanics
The gameplay in the PC and XONE Can't Drive This can be divided into two parts. The first one is quite traditional, arcade racing mode. The player observes his vehicle from a third person's perspective and tries to cover the route that appears in front of him as quickly as possible. It is worth noting that if we drive too slowly, the car explodes. Different types of vehicles are available, e.g. monster trucks, buggies or… buses.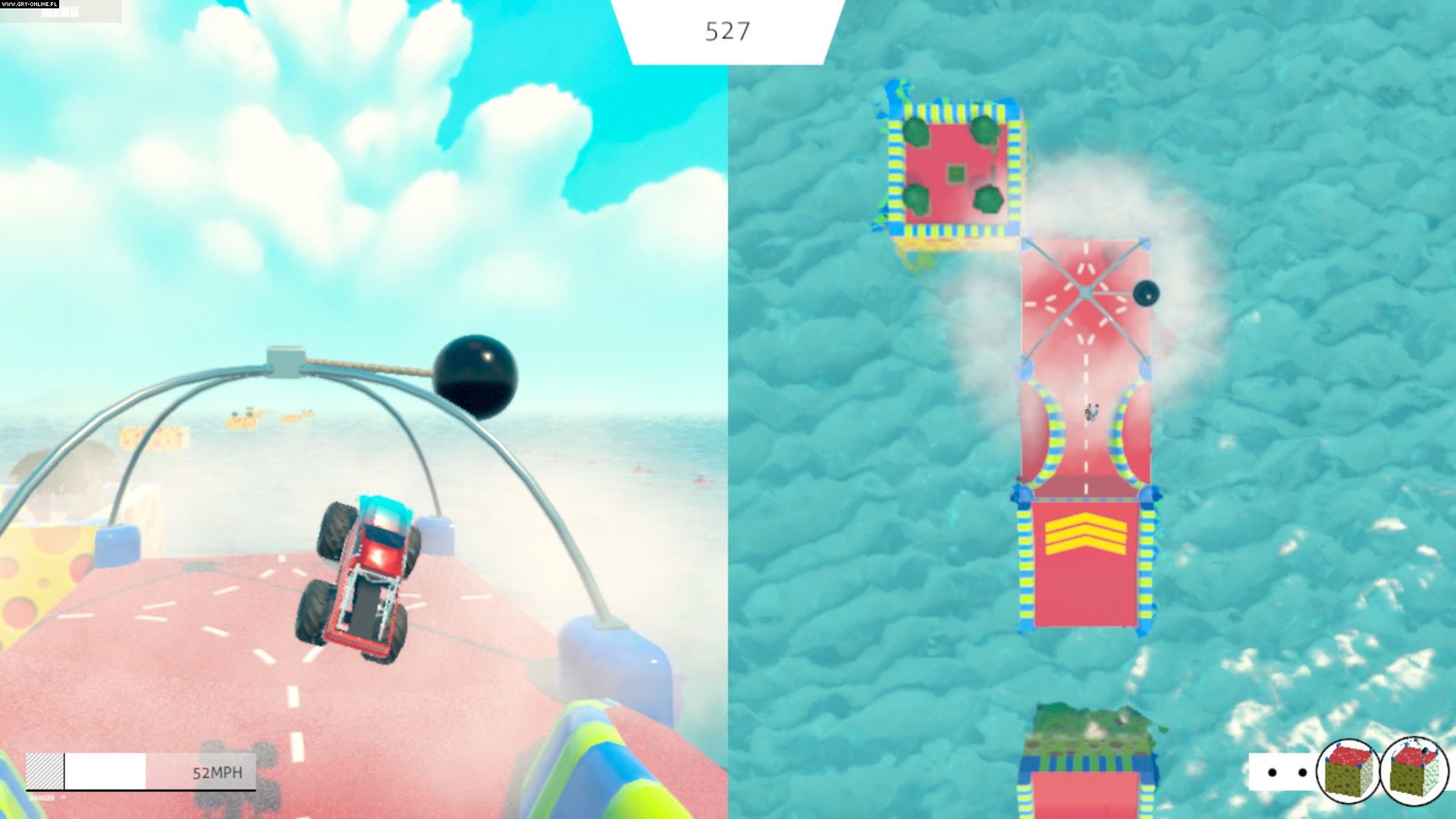 The second part of the game is a simplified editor, thanks to which we create the route covered by the first player on an ongoing basis. In this case we usually look at the map from the top-down perspective. The constructor has at his disposal a wide range of elements and difficulties, thanks to which each track can be a unique experience. However, he must hurry up, as if the driver finishes the track under the wheels, the race will end in failure.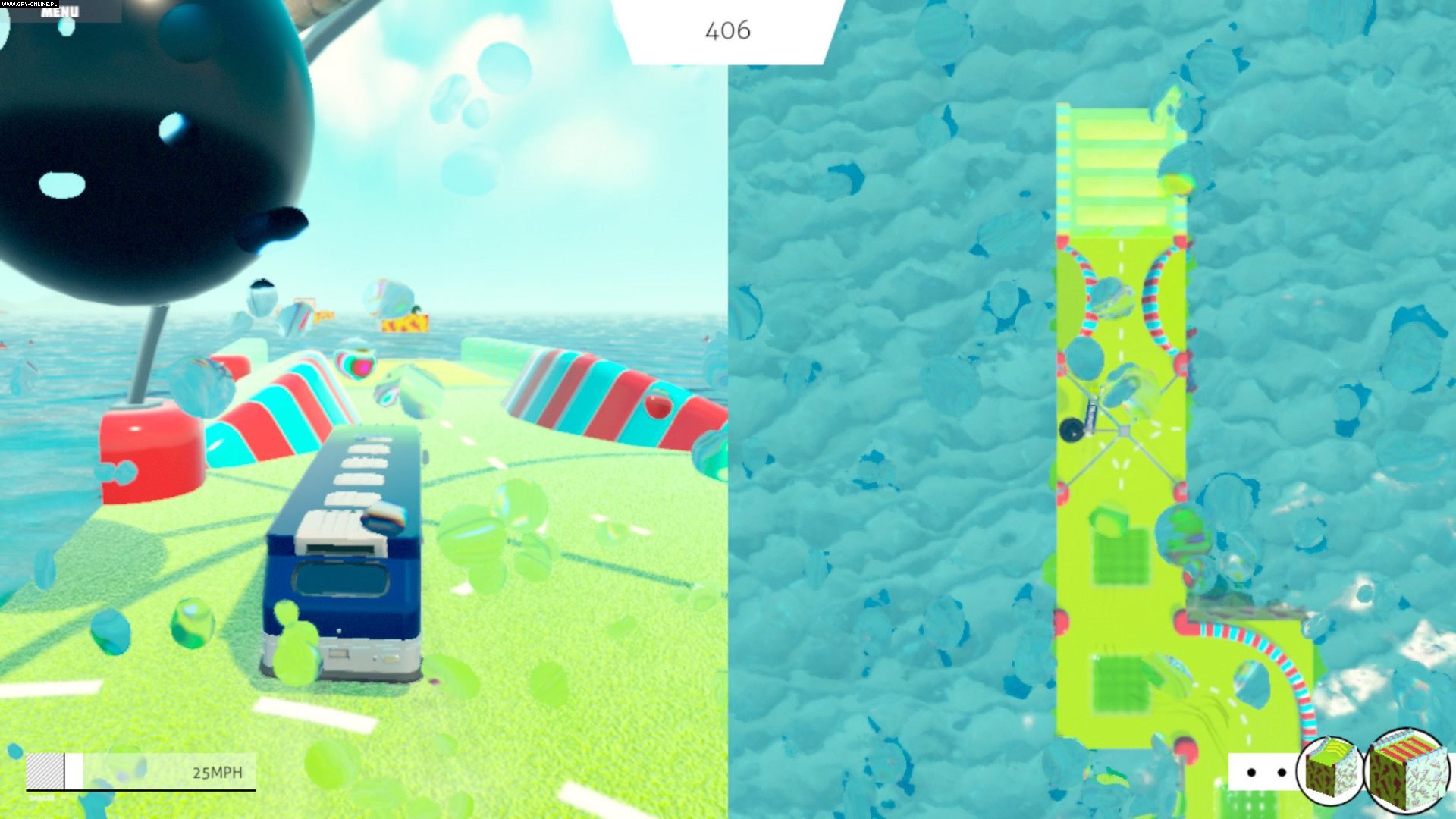 Game modes
Can't Drive This game offers a cooperative multiplayer mode only. We can play locally or via the Internet. In the latter case, the game contains cross-platform functions.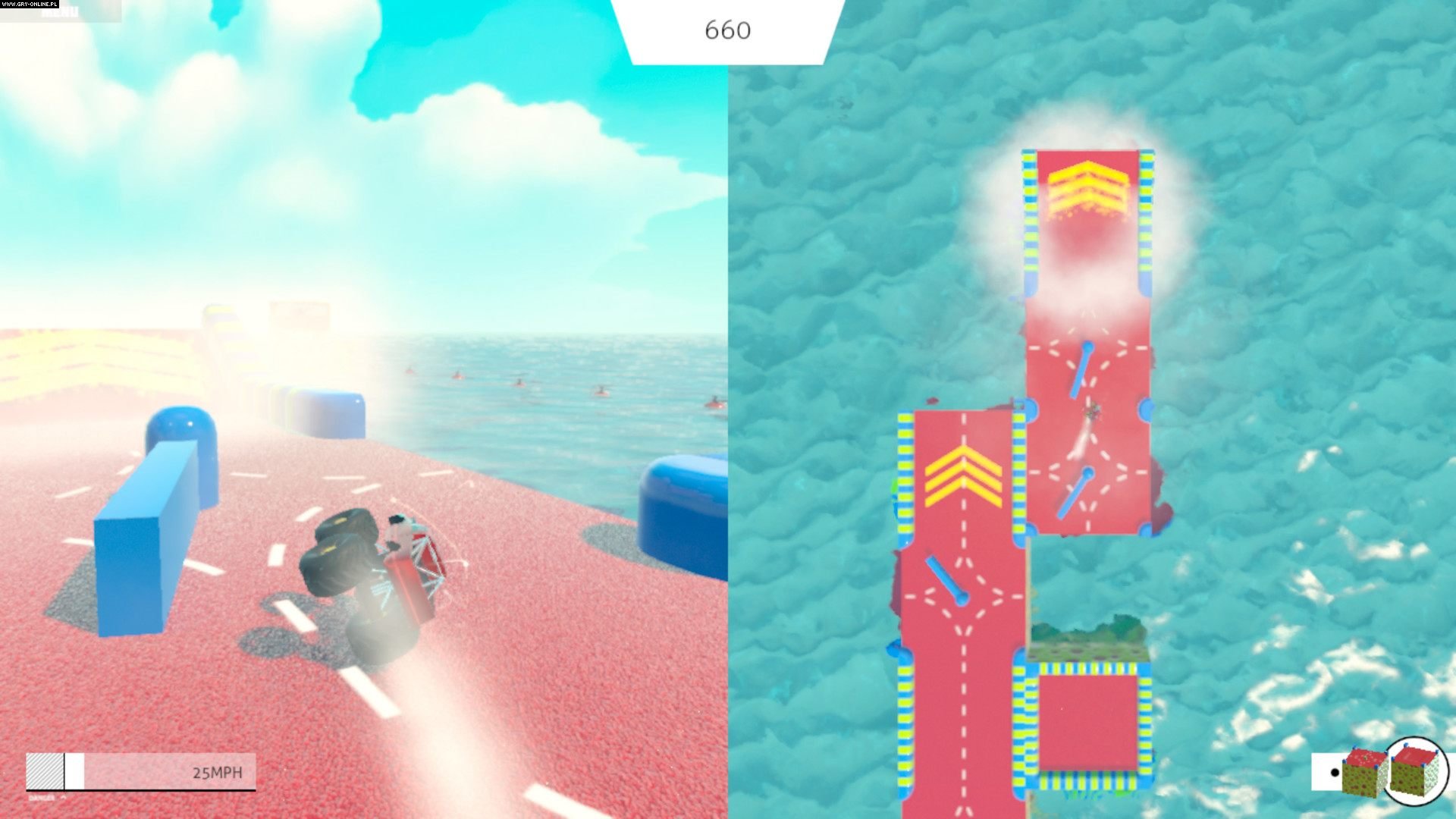 Technical issues
Can't Drive This has an interesting three-dimensional graphic design. The game world is very colorful and clearly built of segments (which is directly related to an unusual idea for the game), resembling a little bit of a construction made of Lego blocks. The whole thing makes a good impression.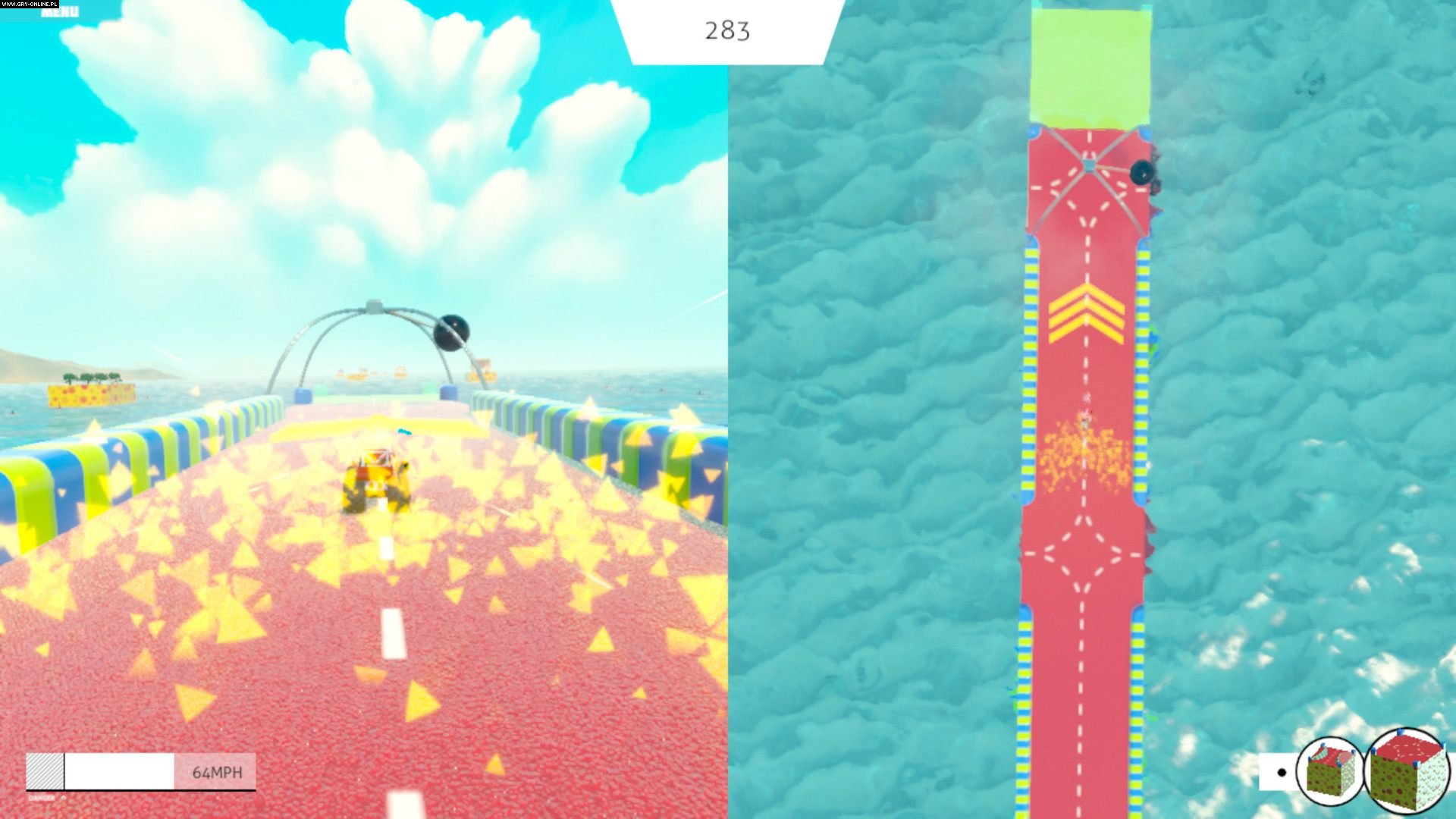 Please let us know if you have any comments or suggestions regarding this description.